Residents
Abnormals:
3
Humans:
0
Sanctuary:
3
Krad Organization:
0
New Atlantis:
0
Males:
1
Females:
2
Credits
Skin done by Drake.
Alright this is the list of site cannons, not to be confused with
show
cannons. These are folks that we would like to have lurking about Sanctuary for All for not just plot purposes but also to add diversity to the site and to give folks characters to reference if they would have reason to.
This section will be broken up between Krad affiliated persons, Sanctuary affiliated persons, and New Atlantis affiliated persons as the staff comes up with them! Feel free to apply for these characters that's what they're here for! Just expand on the information given, any questions ask any member of staff they will gladly help you out!
Key
Taken = Open
Taken
= Taken
Sanctuary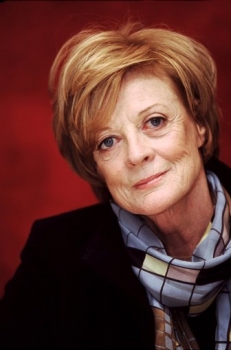 Name: Regina _________(You fill in the last name)
Age: 300
Race: Abnormal (Time Keeper) Talk to Drake for more info on this
Rank: Sanctuary Representative
Playby: Dame Maggie Smith

Info: Regina has been around the Sanctuary sense shortly after it was established, being called upon by her old friend Temple (who she knows as Rawdon) when he found himself frustrated with dealing with the humans. She's proven to be quite the stable presence at the Sanctuary where she lives when not dealing with the New Atlantis government, and as Temple's former mentor she is very much one of the few who can put him in his place if he gets overbearing...which happens rather often. She's calm, cool, stern, but is very fair, and knows how to have a laugh, though she also has mothering tendencies stemming from her family having been killed in the same coup that caused Temple to change his name and to seek out sanctuary in other parts of the world.

New Atlantis

Name: ________Hensley (You give him a first name)
Age: 46
Race: Human
Rank: New Atlantis City Councilman
Playby: Robert Picardo

Info: Councilman Hensley is that man everyone knows. The one who schmoozes with the newspaper and news network, is the friend of everyone in city hall, even goes out to the schools to get to know the students better. He comes off as an ambitious prat, but he does mean well. Amongst the power struggles and Abnormal abusers of New Atlantis he actually is a good man, and he tries to better the city he calls home through what means he has as a councilman, and even has been known to ask for help from the Sanctuary from time to time and Temple...tolerates the man. If only because he means well and has yet to charge him for all the buildings he's destroyed and because he wants to help the Abnormal community.

Krad Organization
_________________________________________________
Head of House




Race

: Abnormal


Faction

: Sanctuary Network



Similar topics
---
Permissions in this forum:
You
cannot
reply to topics in this forum